NEW: COLLABORATION SCHOLARSHIP: (OPEN !) Scholarships for the initiation of research tasks in a university department for students of the UPC in the last year of their degree and the first year of their master's. Please contact with the researchers of our group for more information.   
Workshop:

Computational Biology and Complex Systems
EPSEB, January 13th 2023
10:00h – 10:40h Martí Català (NDORMS, University of Oxford, UK)
Real-world evidence from across Europe on diseases, populations and the uses and performance of medicines. Case study: COVID-19 trial emulation.
10:40h – 11:10h Cristina Montañola (School of Management, IQS)
Poverty and rejection to the poor. An approach with mathematical models
11:10h – 11:40h Coffee break
11:40h – 12:10h Víctor López de Rioja (BIOCOM-SC, UPC)
Population range expansions, with mathematical applications to interacting systems and ancient human genetics
12:10h – 12:40h Enric Álvarez (BIOCOM-SC, UPC)
COVID-19 growth: Correlation with mobility and meteorological data
 Note: If you have interest to attend, please, contact (e-mail) to any of the members of the group.
Group photo during the last workshop on Computational biology and complex Systems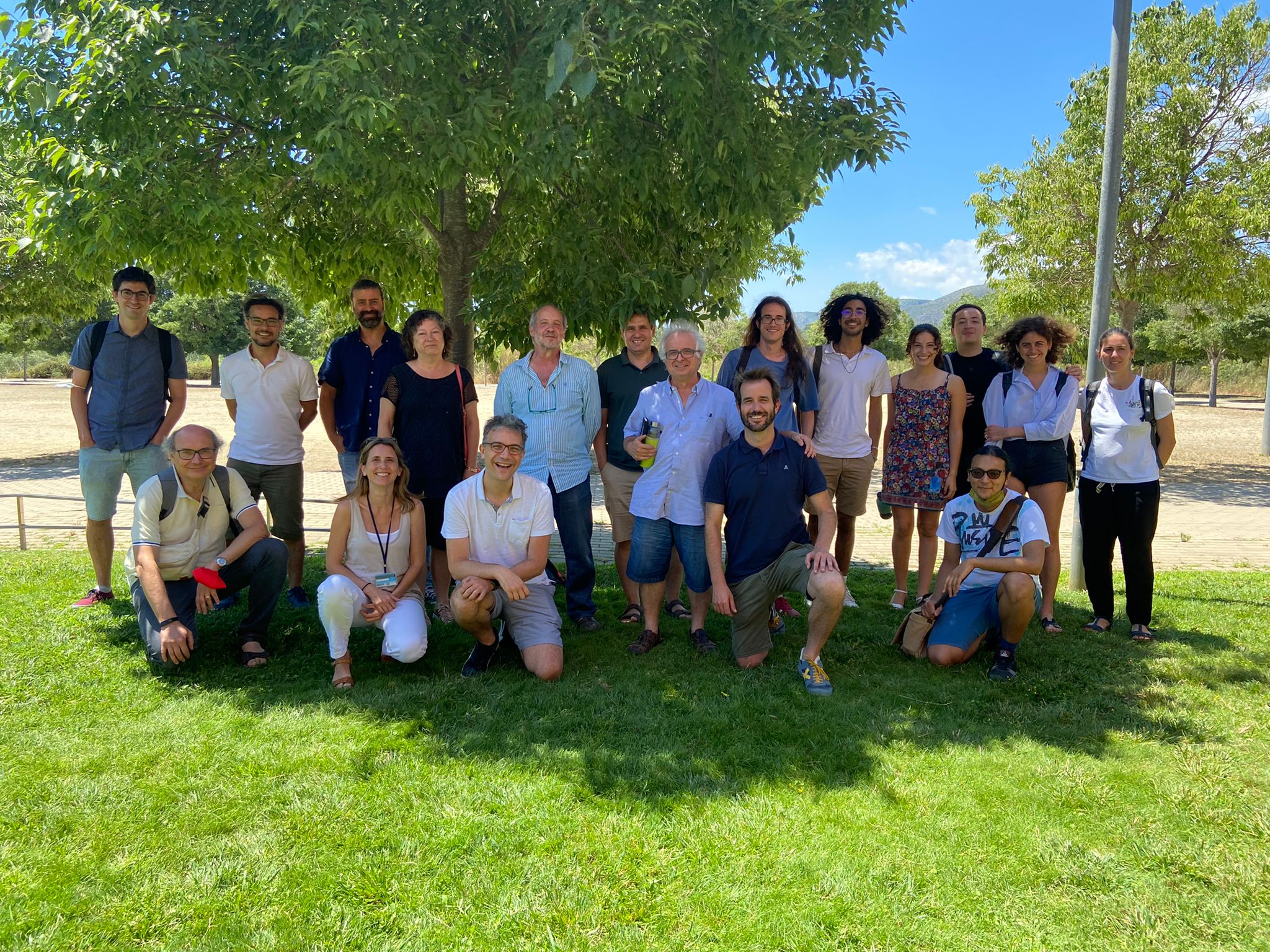 some members of the group and friends.